What?
The current
Republic of Peaceland
is a Minecraft Marketplace Project created by NickMiao0928 on the 14th January, 2014. It is expected to be complete by 2020, where it will then be uploaded to the Minecraft Marketplace via TeamVisionary.
Prior to 2014, we've been working on
Peaceland - Origins
, our very first map founded on the 8th November, 2012. It was recently re-released on our 5th anniversary as the
Quinquennium Edition
, as a reminder of our humble beginnings.
---
Who?
The Republic of Peaceland was founded and developed by
NickMiao0928
. Visit his
portfolio
and
Twitter
for more information.
​
While being developed generally alone, Peaceland has received an overwhelming support and assistance from the members of the
International Association of Minecraft Architects (IAMA)
over the years, which we co-founded along with the Republic of Avrin, Federal Republic of Newland, and NXUS on the 7th November, 2016. Visit its
website
and
Twitter
for more information.
NickMiao0928 is also a member of
TeamVisionary
and
Antares Architects
, both multinational build teams who has provided a lot of support and assistance over the years, including submitting the project to the Minecraft Marketplace after its completion, and lending us a world in their Java server respectively.
---
Why?
The aims of this project is simple.

1. To prove a point. Today, Minecraft is often regarded as a kids game, and those who play it are often 9-year olds. To us, however, Minecraft is a canvas. It is a place where you could do whatever you wanted, with no rules to follow. Instead, we make our own rules. Hence, we've decided to prove the world wrong by building one of the best cities the community will see in Minecraft Bedrock. We are here to prove that Minecraft is not just a kids game, but rather, a canvas.

2. To inspire. By building a massive city, we can inspire our users that they can do the same, as we all use the same materials. We can inspire children who play the game that they are capable of doing this as well, given the willpower to do so. We also inspire fellow Minecraft content creators, who may be able to benefit from the wide range of architectural techniques we used. We are here to inspire the masses.
---
Fact File
Below is a fictional fact file of the Republic of Peaceland to add a bit more realism to the project.
Republic of Peaceland
和平共和國 (Chinese)
Anthem自由花​

"Freedom Flower"

Capital

City of Democratia

Largest CityCity of Democratia

(Approx. 209,560 m²) *¹

Official Languages

English, Chinese

Currency

Peaceland Emeralds *²

Drives on the

Left ​*³

Motto

民主會戰勝歸來

​

"Democracy will Prevail"

Demonym

Peacelandic

​

Government

◦

Unitary

◦

Parliamentary

◦

Constitutional Republic

Legislature

Parliament

Formation

◦

Founded in New Liberty City 8th November 2012

◦

Federal government established 28th March 2015

◦

Converted from Federal to Unitary 14th January 2018

◦

Converted from Presidential to Parliamentary 4th Sept 2018
*¹ As of mid-April, 2018. Including Murray Island and the Citygate River; but excluding outer territorial waters.
*² Pegged to the US Dollar at a rate of 7.8 Emeralds to 1 USD
*³ After v4.5. There are no roads in Peaceland - Origins.
---
Legal Notice
According to the Hong Kong Intellectual Property Department (IPD), copyright is an automatic right. It arises when a work is created. It is not necessary to register a copyright in Hong Kong in order to get protection under the Hong Kong Law. Offenders who attempt to steal, claim, or distribute without crediting us may face criminal charges under the Hong Kong Law.


Powered by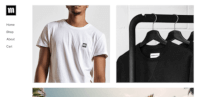 Create your own unique website with customizable templates.