Peaceland - Origins
Peaceland - Origins
of the first city of the Republic of Peaceland - New Liberty City - the place where it all began back in the 2012.
Currently, there are no clear plans to redevelop
Origins
as we wish to focus on our flagship map
Republic of Peaceland
. However, to celebrate the country's 5th anniversary,
Origins
was re-released after being idle for 3 years. Named as the
Quinquennium Edition
, the map could be downloaded
here
---
About
Peaceland - Origins
consists of a very special city - New Liberty City. It is the first settlement of the Republic of Peaceland and marked the beginning of a lot of things - Peaceland itself, and, my career in Minecraft: Pocket Edition (Today known as Bedrock Edition)
The city was founded on the 8th November 2012, along with Peaceland itself. Famous for its lag back in the
Pocket Edition
days, and its poor city planning, New Liberty City was never the most impressive, nor popular city. With the lack of building materials in the early days of
Pocket Edition
, roughly version 0.5.0 at the time of the city's beginning, New Liberty City struggled a lot, especially when it comes to the technical issues of 2012 smartphone technology. With a limited 300 MB RAM, building was made extremely difficult back in the day.
However, a simple misjudgement that the lag was caused by the map itself, rather than the technical capabilities of the smartphone lead to the end of development in New Liberty City, as well as the beginning of the City of Democratia on 14th January 2014.
Today, lag is a rarity in Minecraft: Bedrock Edition, as we are no longer limited to build only on our smartphones, but also on our Windows 10 PCs. The introduction of the Windows 10 Beta and the 1.2 Better Together update marked the end of the smartphone era in the Republic of Peaceland.
​Looking back at our 5th anniversary, New Liberty City was re-released as
Peaceland - Origins
after the October 2017 Political Reforms, to
remind us how our building style has changed over time, to remind us that how persistence could dramatically change everything, to remind us that everyone is capable of doing great things, given the hard work.
---
Gallery
Powered by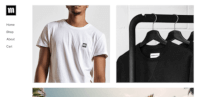 Create your own unique website with customizable templates.