The Republic of Peaceland is one of the largest and most detailed maps so far created for Minecraft PE.
- Editor of MCPE DL
---
The Republic of Peaceland
The Republic of Peaceland is a Minecraft Marketplace Project by NickMiao0928. It is expected to be complete by 2020, where it will then be submitted to the Marketplace via TeamVisionary. It is currently being developed on the Antares server.

Formerly known as the State of Democratia, the Republic of Peaceland is NickMiao0928's main project with over 200,000 downloads worldwide between its initial release in 2014, and its final public release in April 2017. As a part of the 2016 Project Redefined, the Republic of Peaceland is currently undergoing a massive urban renewal project that is expected to be complete by 2020.

As of 2018, Peaceland consists of three cities: the City of Democratia, the City of Austin, and the City of Queensland.
---
City of Democratia

City of Democratia in 2014

City of Democratia in 2018

Capital and Largest City of the Republic of Peaceland
​Founded on the 14th January 2014 as "Freedom State", the City of Democratia is the first settlement in the country and marked the beginning of the modern-day Peaceland.

The City began with humble beginnings - starting off with a Central district filled with 4-story glass buildings for different government agencies. O

nly one of the aforementioned buildings remain in the city today as a declared heritage monument, revitalised as the Democratia Heritage Hotel.

Today, Democratia remains as the largest city in the Republic of Peaceland, spanning over 200,000 square meters with an approximated 98% of urban area.
Gallery
The City of Democratia as of August 2018
District Map of the City of Democratia
As of 20th May 2018

---
City of Austin
City of Austin in 2014

City of Austin in 2017

Founded on the 8th November 2014 as Hollywoodenplank, the City of Austin is the Republic of Peaceland's second settlement, located in the mesa biome across the ocean from Democratia.

On the image to the left, we see the City of Austin back in late 2014. These wooden structures have all been destroyed in the Great Fire of Hollywoodenplank of 18th March 2015, later rebuilt as the modern day Downtown.

The City of Austin has been assigned to be part of Phase 3 of Project Redefined, meaning it will undergo a remake similar to the City of Democratia. As Phase 2 comes to an end in Summer 2018, the urban renewal of Austin is ready to begin.
Gallery
City of Austin as of April 2017
---
City of Queensland
Founded on the 19th June 2015 as Oasis, the City of Queensland is the Republic of Peaceland's third settlement that lies on a plains biome, across the ocean west of Uptown, Austin.

​Queensland is also the country's smallest city, currently lacking its own policing, and fire services. Plans have been made to expand the city after Project Redefined.
Powered by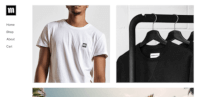 Create your own unique website with customizable templates.